Hello all you sexy knitters...this is too hilarious! I've started the picovoli tshirt. I am using a very sexy shade of red...a butterfly cotton. Details and the start of the t shirt
here
.
I decided to knit the neck line hem as I go. I had my own stupid problems, but it does work. Just make sure you don't k2tog for the increased stitches (the hem attachment fell on the row after the first increase row for my size-36). It does roll and seems "heavier" than the sewn in arm hems. I will let you know the final result of this added technique after blocking.
Here is my progress to date.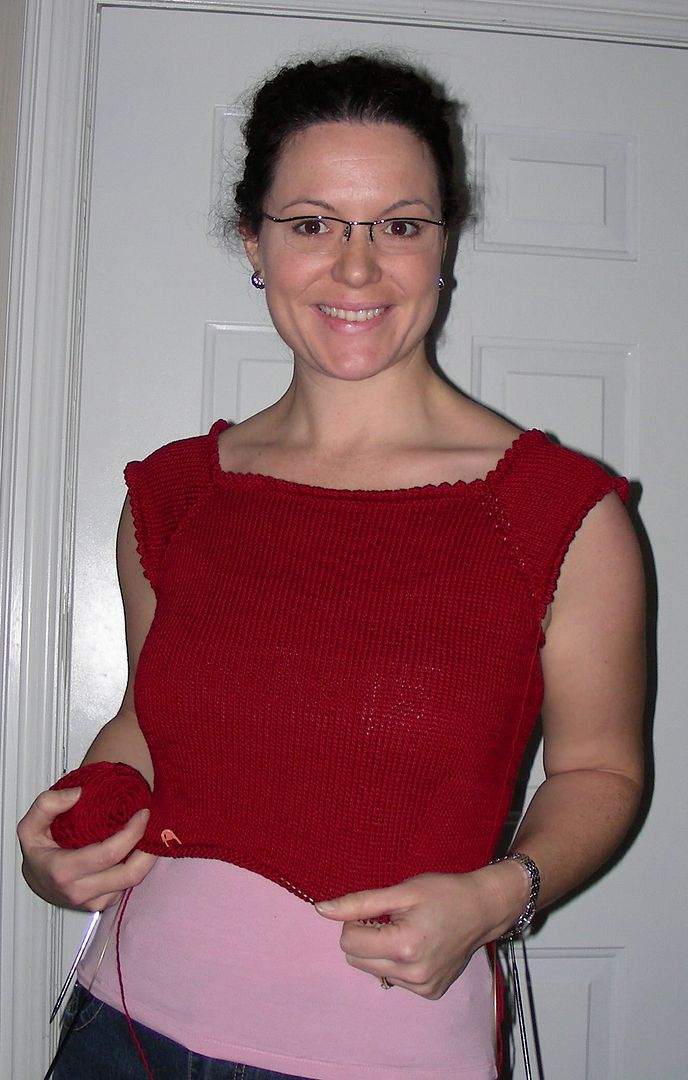 I am starting the waist increases. I see that my knitting guru...Kathy aka Grumperina has posted below on how to stop the rolling of the edge. I will try it tonight!