Welcome to the all new Sexy Knitters Club blog! My name is Jeanie and I'll be the host of this blog.
This blog was started as a whim when
Heather
and I started talking about how many beautiful (and sexy) knitters there are out there in blogland. We thought it would be fun to start a Sexy Knitters Club where any knitter who feels sexy can join. I
posted
about it on my personal blog and won't repeat the post here, but as you can see we've already got several members. Welcome ladies and spread the word! Here are your buttons. Add them to your side bar and display them proudly!
And for those of you who need a larger button, here's one for you.
So here's how we
think
this is going to work, although we've never done this before and we truly have NO idea if it's even going to work at all ;-) But what we're hoping for is for this blog to be a members blog, which means that YOU all get to do the blogging. Oh sure, there will be a moderator (probably me) to make sure things don't get out of hand (we know how rowdy some of you knitters can get) and to make sure we don't get TOO sexy. In other words let's not get X-rated here, okay? (I know, I'm such a party pooper.)
We'd like to try to focus on the sexier WIP's on this blog. What do we consider "sexy"? Well, that's probably best answered by asking what do we consider "NOT sexy"? "Not sexy" is (in our opinion) anything that's frumpy, matronly or just plain ugly. So when we say "sexy", we're not necessarily talking about showing a bunch of skin (although that can often be quite sexy) and (as Heather says) body parts. So in short, we're trying to steer away from "slutty sexy" and focus more on "beautiful sexy". Classy, feminine, flirty... just like all those sexy knitters out there! Want some examples of what we consider "sexy"? Here are just a few.
The
Honeymoon Cami
by Julia Trice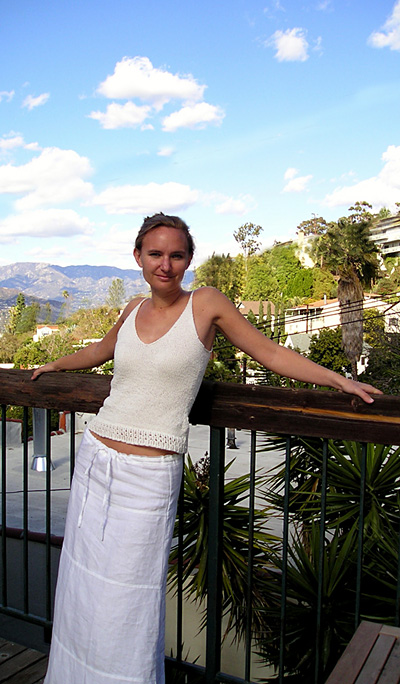 Unnamed by
Marnie Maclean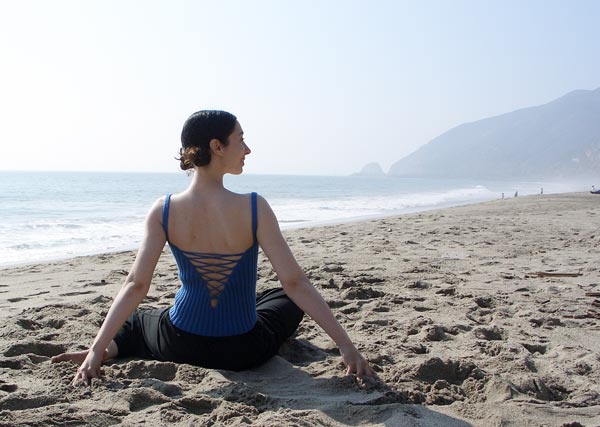 And of course, the
Silk Corset Top
by Annie Modesitt
Of course, these are just a few of thousands of "sexy" knits out there and we will continue to post more examples in future posts. Of course, we would prefer it if our MEMBERS would do this for us (hint, hint) but just in case they don't, we'll try to fill in the gaps.
Other things to look for on this blog are interesting "sexy knitting" articles, "sexy knitting" knit alongs, a "sexy knitting" FO member gallery, "sexy knitting contests" and even "Sexy Knitters Club T-shirts". Sound good?
So, in order to blog here, you will need to become a member. In order to become a member all you need to do is to
email
us. We will email you with your blog invitation as soon as possible, but please understand that it may not be immediately, as we have day jobs too ;-) Have questions?
Let us know
.
Remember, if you FEEL like a sexy knitter than you ARE a sexy knitter!
So, let's start this off with a knit along, shall we? BUT! Let's not start it until AFTER the holidays... agreed? Until then, we want your input regarding what would make a great FIRST "Sexy Knitters Club" knit along. What patterns out there do you sexy knitters like?