Hi all. Jeanie invited me to join the club and here I am.
She thought you might want to know about my blue corset top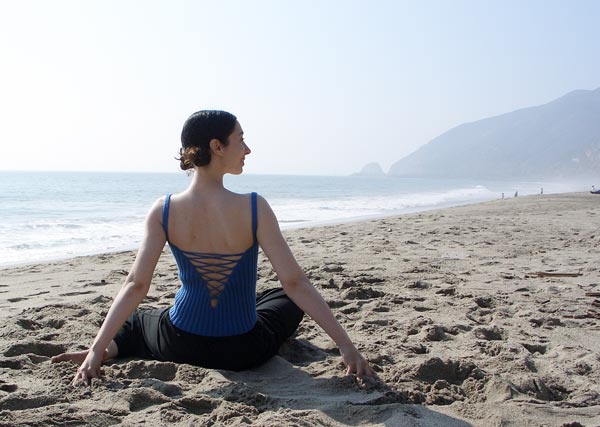 It will be for sale before x-mas and will cost under $10. It's named Deciduous, and part of the proceeds from the sales will go to Habitat For Humanity. Yay!
I would rate it an intermediate level knit.
It's partially knit in the round, then back and forth. There are many simple cable crosses and the cables are mapped out on a chart.
I think I'm going to add some short row instructions for the busty among us (if only that were my problem) and there will be a modification for a less revealing back treatment that will be more bra friendly, as well as instructions for lengthening the piece for folks who like their bellies well covered.
I think that's it.
~~~~~~~~~~~~~~~~~~~~~~~~~~~
Marnie MacLean
http://marniemaclean.com
~~~~~~~~~~~~~~~~~~~~~~~~~~~