Presenting my own, original version of
Tempting II
. Would that make it Tempting III? I'm very happy with it. Perhaps it could have been a little smaller though. The wavy appearance on the right side is the fabric buckling.....not body rolls!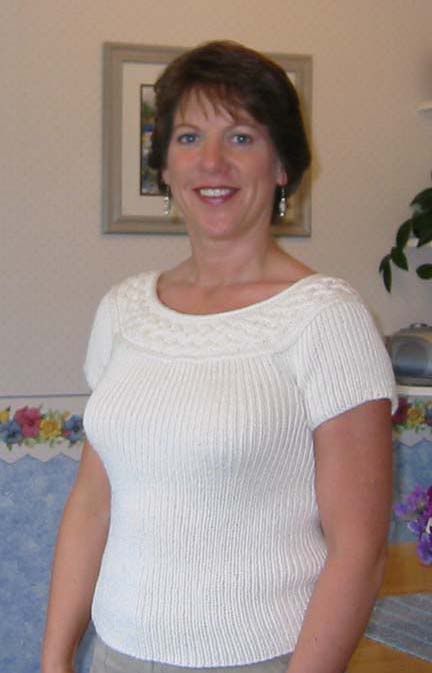 Instead of the original version's buckled, ribbed band I've done a cabled band. Now I have another design decision to make. Should I leave the cable unadorned.......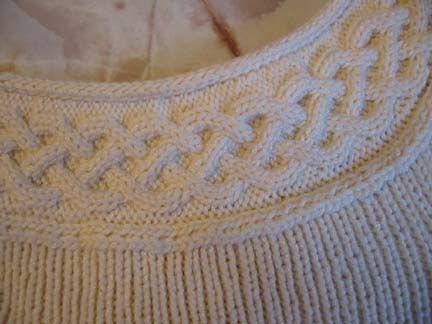 ......or should I add little pearl-like beads?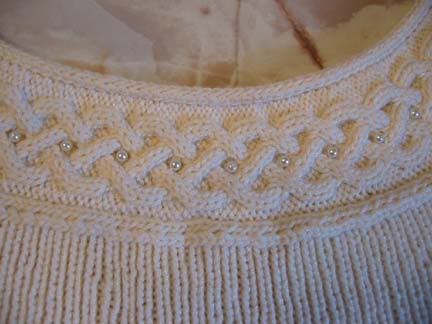 I do really like the beads but I'm in LOVE with the washability of this top. Done in
TLC Cotton Plus
it is completely carefree. I can throw it in the washer AND dryer without worry. If I add beads I might have to hand wash it to protect the finish of the beads. Handwashing in itself is not that big of a deal, but a sweater this heavy and made of cotton will take forever to air dry! Past experience tells me that sweaters like that spend more time in the laundry than they do being worn. I guess I could go ahead and sew the beads on and then just take them off later if the laundry ruins them? Opinions?