If you hadn't signed up yet, you missed the inaugural issue of the Sexy Knitters Club Newsletter! Here's a sneak peak at some of what you missed: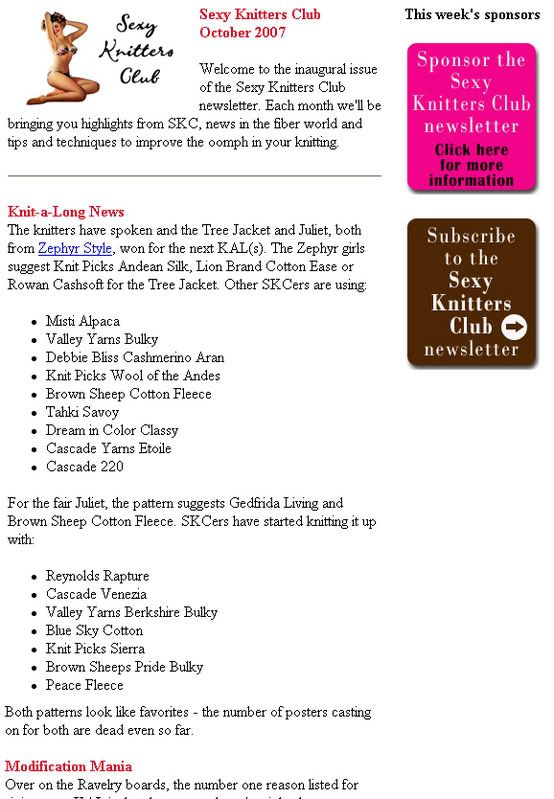 (Unfortunately, photobucket won't let me put a picture of the whole thing in since it's too long, but (shameless plug, hint, hint) if you
sign up
for the free newsletter, next time it will be delivered to you in its entirety in your In box.)
Coming up in the next newsletter, we have the Sexy Issue. Okay, they're all Sexy Issues, so I guess I'll call this one a Sexy to the Bones issue: what makes a pattern sexy, and how does construction impact its sex factor?
Would you like to be published in the newsletter? We're looking for stories on:
Shaping techniques (short rows, princess seaming, etc.) - you only need cover one technique in the article, so pick your favorite.
Modification dos and don'ts - making a pattern all your own
Photography tips (knittymuggins, this one has your name all over it!) for showing off your handiwork at its best
or whatever else you can suggest
Just send an email to me (lizajane73 AT excite DOT com), or leave a post and I will contact you to coordinate!
Lisa