Hello - this is my first post here because I didn't have much progress to report until now. I am knitting Wicked using Alpaca I bought at the 2006 Maryland Wool & Sheep Festival.
I have about 2.5" to knit then I start my decreases. This is such a great knit and the crossover pattern is SO easy.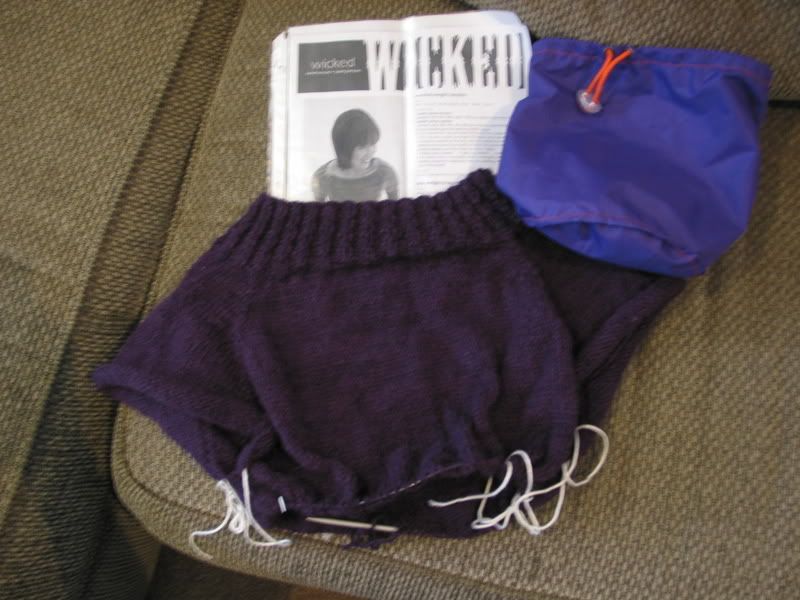 I will NOT be knitting the pocket because I am short waisted and the pocket will only accentuate my middle and not in a good way! Off to knit now.