I have finished the lace rib portion of the body of my Eiffel. I am thoroughly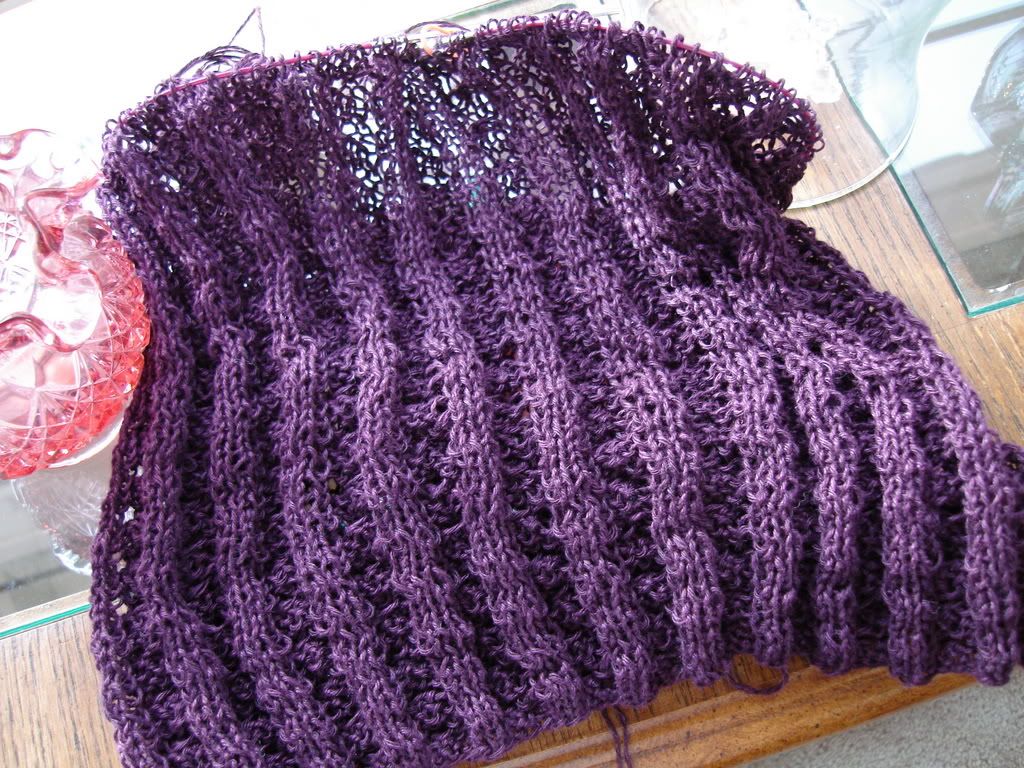 enjoying the lace pattern. It is interesting, but simple enough to memorize, so that I can take it everywhere with me, without having to bring the pattern.
I am VERY pleasantly surprised how my I am enjoying knitting with the Euroflax. It just feels like stiff string in the hank, but softens a little every time you touch it. Just winding it into a ball, and then as you knit with it, you feel it ease up. I can't wait to see what happens when I wash it!