Hi All - I'm new around here. I've loved lurking and checking out all of your beautiful knits, but when you chose Wicked I knew I had to jump in!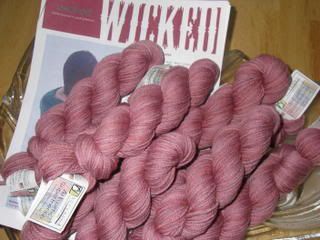 I just started mine in a rose shade of the Artyarns Supermerino which my L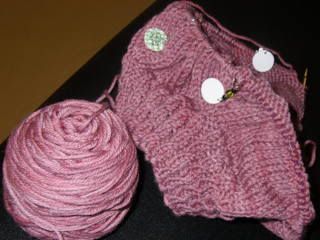 YS just got in stock not too long ago. I love the subtle variations in the coloring. The neckline was great fun, and I enjoy having a knit-in-the-round project on hand for movies, TV, and reading... so my speed in knitting this will sadly depend mostly on the amount of TV viewing I do. But with the new American Idol, 24, and other good stuff coming up, I should be done soon.
I happen to have some Allhemp6 in my stash so I think I may knit that as well, but I'm kinda curious to see how some of yours come out first. :)