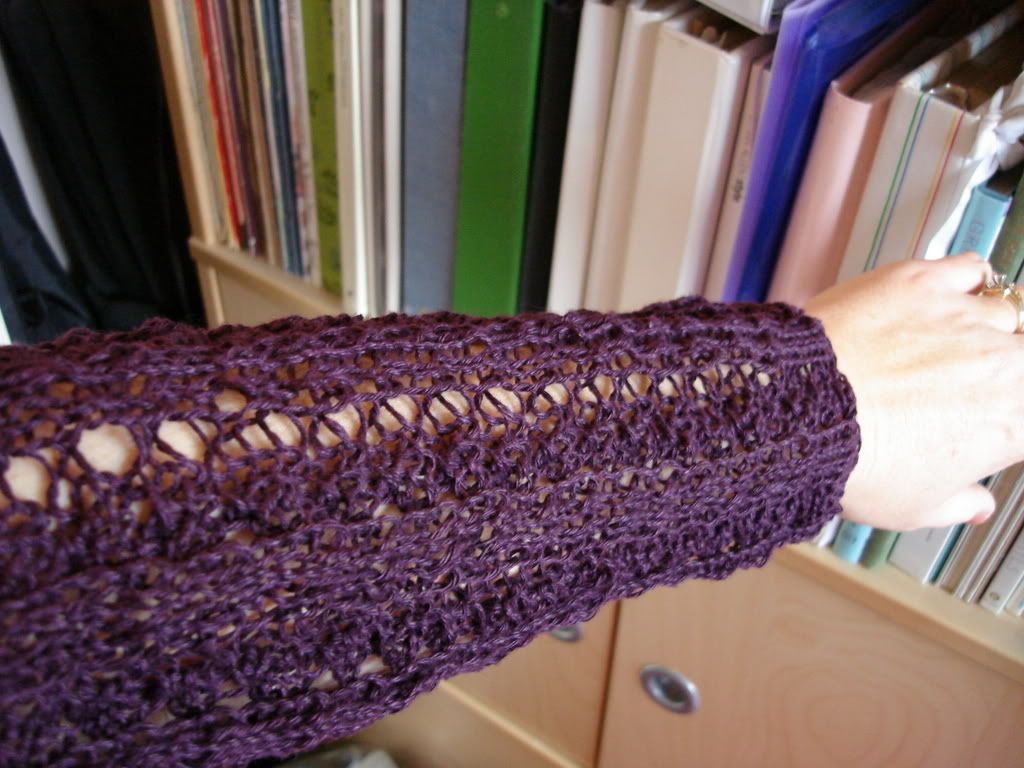 Here is my first Eiffel sleeve, about 2" from being finished. Being a more snug fit, the sleeve has less stitches than most and is going pretty fast - more like knitting a sock!
Working the increases into the pattern was a little confusing for me, and I hope I can figure out what I did so I can do the same for the 2nd sleeve! I'm excited to get the second sleeve done so I can start knitting it all together.
I don't see too many Eiffels out there - I'm anxious to see how the rest of you are doing with yours!
Lynda