I am a new member of this club, and I am glad that I can to share my knitting and crochet goods with all of you. Yet last year I was knit this FIFI shirt.
I have one with a long sleeves and one sleeveless.
This one I was knit for my daughter.
I was crochet the sleeves.
And this other is also for my daughter: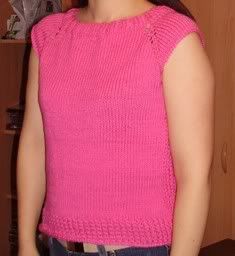 I think that this pattern is great and very easy for knitting!